Today is my 27th birthday! As a Weird Al fan, this amuses me.
But this entry isn't about Weird Al. It's about me, and more specifically, me as a LEGO fan.
Because I've spent the past year getting back into my LEGO hobby, this year I've decided to take things up a notch. Oddly, though, it's not purchases that I'm taking up a notch (in fact, I'll be dialing that down a bit), but my involvement in the LEGO fan community, as well as things related to the LEGO Room.
First, I'll be launching an Instagram account dedicated my LEGO! For now, I've populated my feed with my LEGO reviews from the past six months. I won't be publishing as many this year, but I look forward to what I will be putting out, as well as some MOCs that I have in the works. I look forward to participating in the community!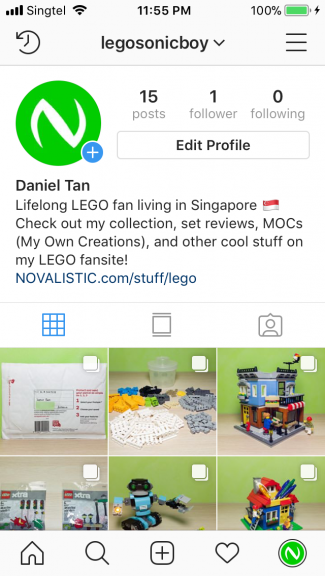 As for the LEGO Room, I'll be working on the backend again and adding some enhancements. Here are some of the new features I have in mind:
A full-fledged Collection Browser with my own taxonomy
More details in review pages, such as page view count, part count, retail price, theme, and year of release
Review comments!
A MOC gallery
Pick A Brick inventory history
The review-specific additions will be my top priorities as I'm hoping to roll those out in time for my upcoming reviews.
And of course I expect to deal with other aspects of life as well, such as my health and my personal and professional development. As with every other year I'm continuing to take each day as it comes, and hopefully I'll write about some of it here on the blog.