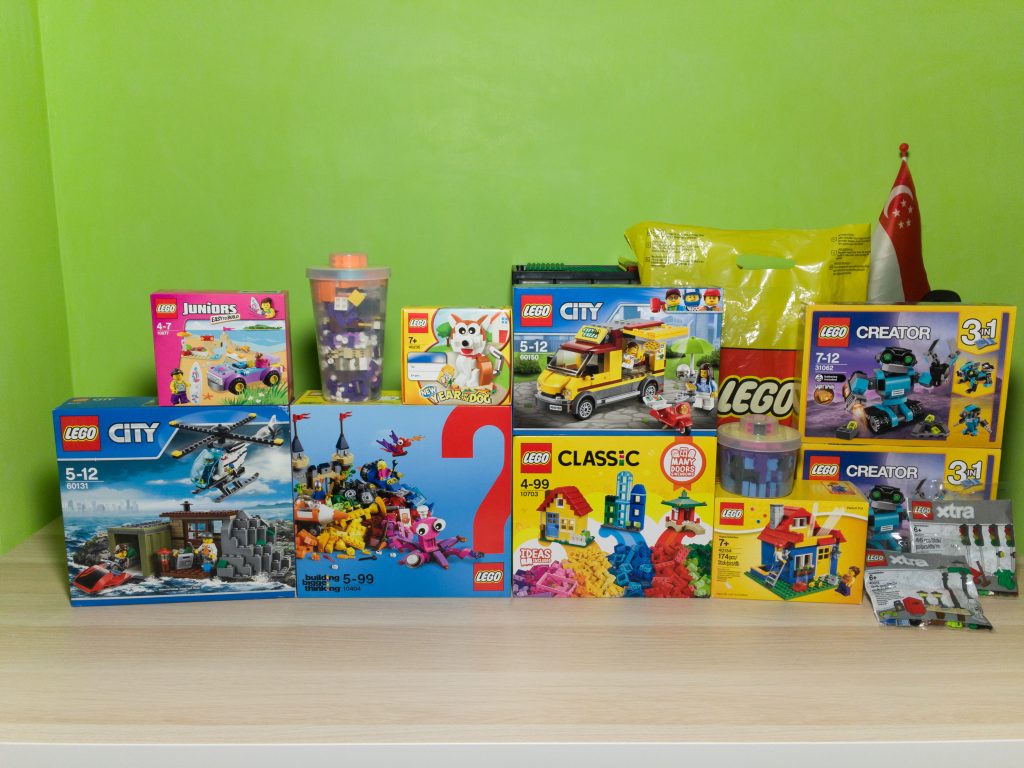 For some reason, every Friday the 13th is either a neutral day or a really good day for me. For one, Friday the 13th of May, 2005, was the day I started blogging (back when Blogger was one of the big players). Now, I don't usually blog about it here unless it's relevant to my site, which is why you haven't seen any Friday the 13th posts since the launch of NOVALISTIC 5.0 "Veldin" (which, incidentally, was launched in a month with a Friday the 13th, albeit not on the day itself). But today is different.
Today I'm very excited to introduce — no, reintroduce — the LEGO® Room! First made back in NOVALISTIC 1.5 when I was 11, I'm stoked to be bringing back something that was a significant part of the site in its early days. As I noted previously, it was slated for a July 1st launch (because LEGO usually releases new products on the 1st of each month), but then I got renewed as a Microsoft MVP, and I didn't want both events clashing on the same day so I decided to postpone the launch and I picked today as the next best day instead. And yes, this was exactly what I was alluding to when I name-dropped Betsy Weber at the end of March — she loves LEGO too!
You may also have seen this tweet from last month and wondered why I randomly decided to acknowledge Denmark's Constitution Day with a brick-built Danish flag this year. That's right, it was a hint at what I'd been working on!
As you enter the new LEGO Room for the first time, you'll be greeted with a vastly different look and feel compared to the rest of the site. As LEGO has been an integral part of my life growing up and coming of age, I've always wanted it to feature prominently in my own bedroom when I did finally get one. And now that, at the age of 26, I've had the chance to make it happen at last (better late than never, right?), I wanted the new LEGO Room to reflect that personal aspect of myself by adopting its lime green walls and a black-on-white color scheme. Note that I intend for most visitors coming from LEGO-related searches and fansites to land directly within the LEGO Room as opposed to coming from elsewhere within my site (other than my blog anyway), so this different look and feel will likely be their first experience of my site — and what you see right now will be different to them! I hope folks will not mind either way.
It just so happens that this year also marks the 60th anniversary of the LEGO Brick patent. So, I figured, no time better than now to make a proper return to my LEGO hobby to coincide with my move into my own room — with my first ever LEGO Certified Store haul! This haul was actually purchased way back in late February and consists of just a fraction of the sets I purchased this year shown above. The rest of the sets were purchased in separate hauls over the last few months, and I've kept everything sealed as I worked on moving into my new room as well as putting the new LEGO Room together.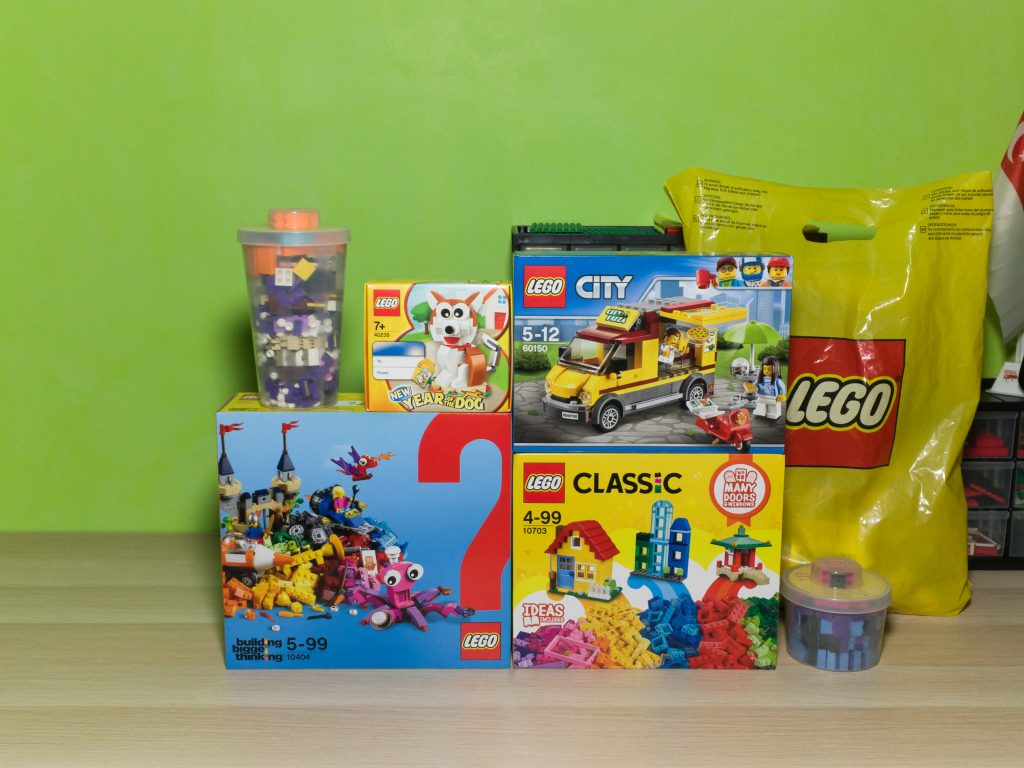 (Technically the small Pick A Brick cup was purchased separately but it didn't feel right leaving it out so I left it in instead. You'll also notice the LEGO Store shopping bag that seems all but strategically and deliberately placed alongside the visible sets… that's because it contains a mystery exclusive set that I'll reveal much later!)
So, what will be featured in the new LEGO Room? You'll be able to see my LEGO collection, which pulls data from the Brickset API (a SOAP web service, in case you were wondering). If you live in Singapore, you'll also be able to browse the Pick A Brick walls of most local LEGO Certified Stores.
Starting next week, I'll also be publishing reviews of these new sets there, with photos that will look right at home shot on my new LEGO work table. Pretty excited about that one! Since my set reviews will be residing in the LEGO Room, I won't be mirroring their content on blog.NOVALISTIC, but I will make an announcement post each time a new review goes up.
You can also find me on Brickset and Bricks Stack Exchange as LegoSonicBoy — that's my original LEGO Club username from 2001!